SRUC has a vacancy for an E-Learning Developer to join the Learning Support team within the E-Learning department.

ILX has launched the 'ILX Player App' to allow mobile access to a broad range of ILX's e-Learning courses.
Brightwave have announced it's been acquired by Capita, the UK provider of technology-enabled customer and business process services and integrated professional support services.
Global Knowledge, the learning services and professional development solutions provider, have announced the acquisition of DevelopMentor.
Learning Technology Group has agreed to buy the entire share capital of Rustici Software LLC for a sum of USD26 million from its founders, Mike Rustici and Tim Martin.
Tribal Group, the provider of student management systems and "other" education services, announce a further profits warning, discussion with debt providers and £35m rights issue.
At this year's Scottish Learning Festival Dr Alasdair Allan, Minister for Learning, Science, and Scotland's Languages, MSP launched the consultation on the development of a Digital Learning and Teaching Strategy for Scotland and you're invited to take part.
The Moodle Users Association announce that they are now accepting memberships that will be used to help drive the Moodle project.
Brightwave hosted an exclusive event in London on 19 November for over 70 delegates, where they explored the concept of personalised learning and considered how new technology and approaches to learning design are supporting a new approach for L&D. 
The 7th Open Educational Resources Conference, OER16: Open Culture, will be held on the 19th-20th April 2016 at the University of Edinburgh.
In their January 2016 trading update, Learning Technologies Group paint a rosy picture of business, with positive news on second half trading, a potentially transformational strategic agreement, and £7.0 million of cash for possible future acquisitions.
The 2015 E-Learning Awards winners were unveiled at the glittering gala ceremony on 25 November.
An examination of how students' access to and use of ICT devices has evolved in recent years, and explores how education systems and schools are integrating ICT into students' learning experiences.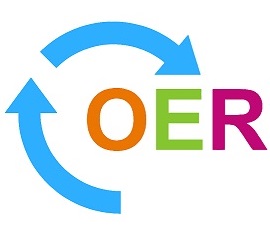 ALT are seeking experienced Co-Chairs for the 2017 Conference Committee of the 8th OER  Conference, who will play a major role in planning and facilitating the conference in 2017.
Totara Learning is pleased to announce the release of Totara LMS 2.9.
SQA has launched Ushare; a free-to-use online community that allows users to comment on, rate and share links to open-source learning and teaching materials.