The annual Learning Technologies Awards took place in London on 30th November, with over 800 guests attending the gala dinner and awards ceremony.
CloserStill Media, the London-based exhibition and conference organiser behind the popular Learning Technologies Conference, has announced the acquisition of LEARNTech Asia from Kydon Holdings for an undisclosed sum.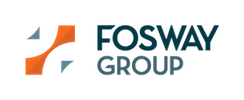 Fosway Group have announced their latest incarnation of the European Realities research with the launch of their 2017 survey.

Partnering with Learning Technologies, Fosway claims the research is looking to get beyond the hype to uncover the whats, wheres, hows and whys of digital learning today.

Jisc have launched a competition to find innovative technology solutions to improve education, research and student life.

Previously known as the Summer of Student Innovation, the competition is in its fifth year and sees successful entrants receive a grant and support to develop their education technology ideas.
Pearson have announced a collaboration with Microsoft to explore the power of mixed reality to solve real challenges in areas of learning, ranging from online tutoring and coaching, nursing education, and engineering to construction and surveyor training.
Firefly Learning has secured the biggest series A funding that the UK Edtech sector has ever witnessed.

The online tool, which can be used by teachers, students and parents, has raised £4.5 million from BGF Ventures and Beringea, with BGF Ventures' contribution of £3 million making it the leading investor.
gLearn builds on GamEffective's award winning gamification platform and lets companies use their own content to author interactive learning materials and push them to users.


The City & Guilds Group buys Adelaide-based e3Learning as Open University Australia decides to focus on higher education.
Following a profits warning in September, the outsourcing specialist Capita have announced a new operating and management structure to ensure they have the "right focus, structure and management teams" in place moving forward.
IMS Global Learning Consortium, the Mozilla Foundation, and Collective Shift/LRNG have announced an agreement for IMS Global to become the organization responsible for advancing the development, transferability, and market adoption of the Open Badges specification beginning January 1, 2017.
The Board of NetDimension have confirmed that it has received an unsolicited approach which may, or may not, lead to an offer being made for the entire issued share capital of the Company.
LTG, the AIM-listed e-learning business, have posted half year revenue of £12.8m, a 50 per cent increase from £8.4m a year earlier.
Derry based Learning Pool has acquired Mind Click, the e-learning company which has offices in Nottingham and Brighton.
Following an initial investment in December, Unicorn Training has taken a majority stake in Amuzo, to bring the BAFTA-nominated games studio under the Unicorn corporate umbrella.
Athabasca University Press has published Emergence and Innovation in Digital Learning, a book edited by George Veletsianos, that owes its existence to the insightful authors who contributed their chapters on the topic. Like other titles published by AU Press, the book is open access.
The demographics of massive open online course (MOOC) analytics show that the great majority of learners are highly qualified professionals, and not, as originally envisaged, the global community of disadvantaged learners who have no access to good higher education.