The demographics of massive open online course (MOOC) analytics show that the great majority of learners are highly qualified professionals, and not, as originally envisaged, the global community of disadvantaged learners who have no access to good higher education.
Technavio's latest global content authoring tools market report highlights four key emerging trends predicted to impact market growth from 2016-2020.
The Board of Tribal Group, the provider of software and services to the education management market, have announced a fully underwritten £21m Rights Issue, which will help them to avoid breaching banking covenants.
Research on more than 2,000 potential workers reveals the gulf between learner aspirations and the experience of learning in the workplace.
Geoff Chapman will head up the Business Development and Account Management team, responsible for growing the client base in new and existing sectors, and managing client relationships.
Barnes & Noble Education have announced it has completed the acquisition of the assets of LoudCloud Systems, a digital platform and analytics provider to higher education, the for-profit sector, and K-12 segment.

ILX has launched the 'ILX Player App' to allow mobile access to a broad range of ILX's e-Learning courses.
The Learning Technologies Awards has announced the categories for the 2016 programme.
Tribal Group, the provider of software and services to the education management market, has issued an update on trading prior to releasing their full year result next week.
Learning Technology Group has agreed to buy the entire share capital of Rustici Software LLC for a sum of USD26 million from its founders, Mike Rustici and Tim Martin.
The University of Edinburgh are offering an opportunity for a talented and creative e-Learning Systems Developer to join their Digital Learning Applications and Media team.
To celebrate the 30th anniversary of the Happy Meal in Sweden, McDonald's Sweden has developed Happy Goggles.
The Moodle Users Association announce that they are now accepting memberships that will be used to help drive the Moodle project.
The City & Guilds Group has invested in London-based online training company, Filtered – the first investment from its New Venture Fund. The Fund, launched in September 2015, will invest £2.5m in post-revenue companies in return for equity stake, to support innovation in skills development across the world.
PSI Services LLC (PSI) have acquired EnlightKS, a leading UK-based testing services provider, as PSI looks to grow its International market presence for the eLearning and eAssessment market.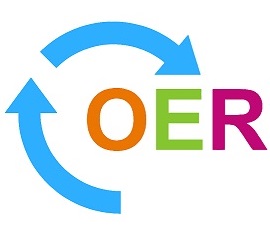 ALT are seeking experienced Co-Chairs for the 2017 Conference Committee of the 8th OER  Conference, who will play a major role in planning and facilitating the conference in 2017.